Urban Creation's Journey to a more sustainable future
What strategies have Urban Creation used to help reduce carbon emissions?
Carbon Offsetting
We are pleased to say we are now carbon neutral for scope 1 and 2 of the business. We have partnered with a carbon offset program, SQSTR who plant a set amount of trees for us per year to offset our emissions to help us become more sustainable. What's more, we have also enrolled in an employee offset scheme whereby we plant a set amount of trees per month, per employee, at a plant in the UK to offset our employee's emissions in both work and home.
Low-carbon energy sources
We only own and manage buildings that we have developed, meaning we take a much more holistic view of the energy efficiency of our buildings due to the long term investments we make within them.
When redeveloping a property we always exceed the Bristol City Council's 20% Energy and CO2 Reduction Strategy by an average of 59%. We do this by installing a number of low-carbon energy solutions such as solar panels, air-source heat pumps, triple glazing and increasing optimal levels of eco-friendly insulation.
We have also recently moved all of our buildings over to EDF's Green Energy, who are Britain's largest generator of zero carbon electricity to maximise energy efficiency and integrating the use of renewable and low-carbon energy;
When designing our rooms, all rooms have good levels of day light, and we have chosen the décor to enhance this (where possible, the need for artificial lighting is also reduced).
Mechanical ventilation is also installed in the majority of our properties to ensure that a good air change rate is achieved, particularly if windows need to be closed to manage noise and air pollution from the high street.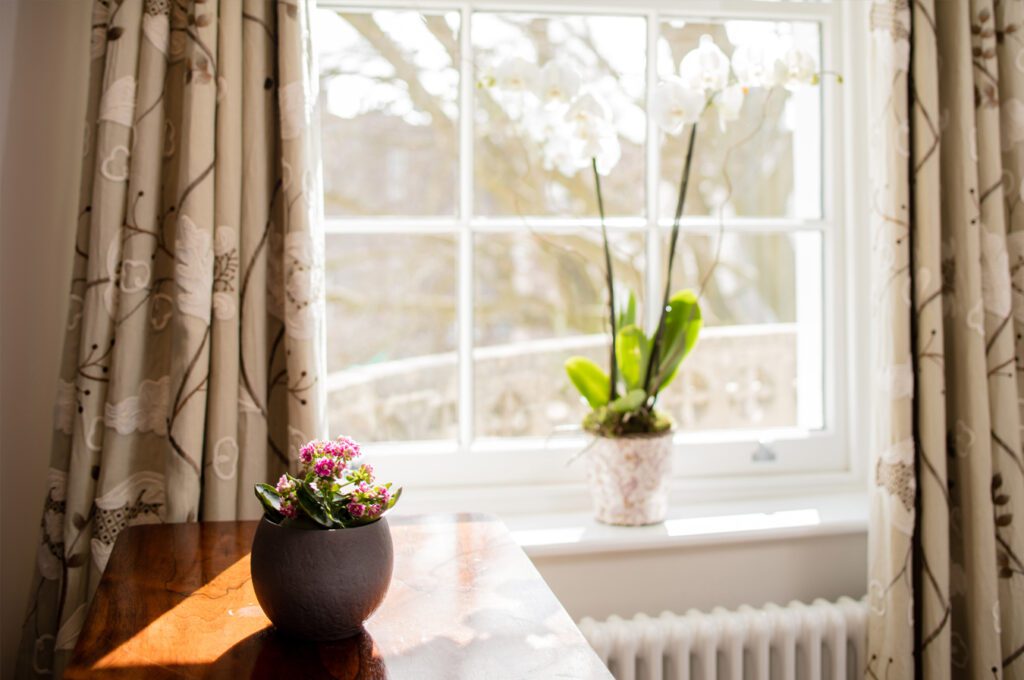 Transport
We have introduced large bike storage pods at the grounds of some of our apartments, so that we can assist our guests with their sustainable travel choices. The pods are large so they can cater for everyone staying and there are excellent public transport links nearby and lots of amenities within walking distance.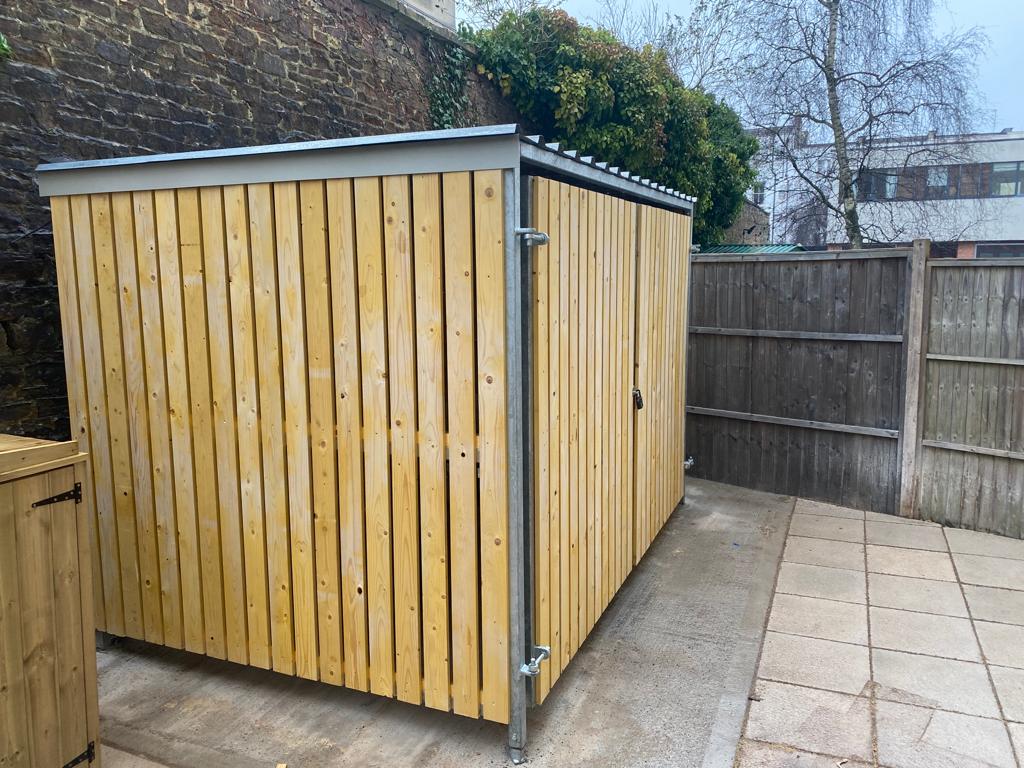 Materials
Consideration is given to using materials and construction that have a low environmental impact and we therefore aim to achieve A or A+ rated materials under BRE's Green Guide and A/B for all aluminium windows. All insulation materials have a low GWP (Global Warming Potential) of 5 or less.
Waste
All properties incorporate dedicated internal and external general waste and recyclable storage in accordance with Bristol City Council's waste collection.
Biodiversity
We have recently tried to recognise opportunities within our new developments to incorporate initiatives to increase biodiversity within the city. We aim to create a wild garden in the back of one of our properties to increase biodiversity within urban locations.
We also plan to include houseplants within our serviced apartments to help improve the air quality caused by volatile organic compounds that pollute indoor air.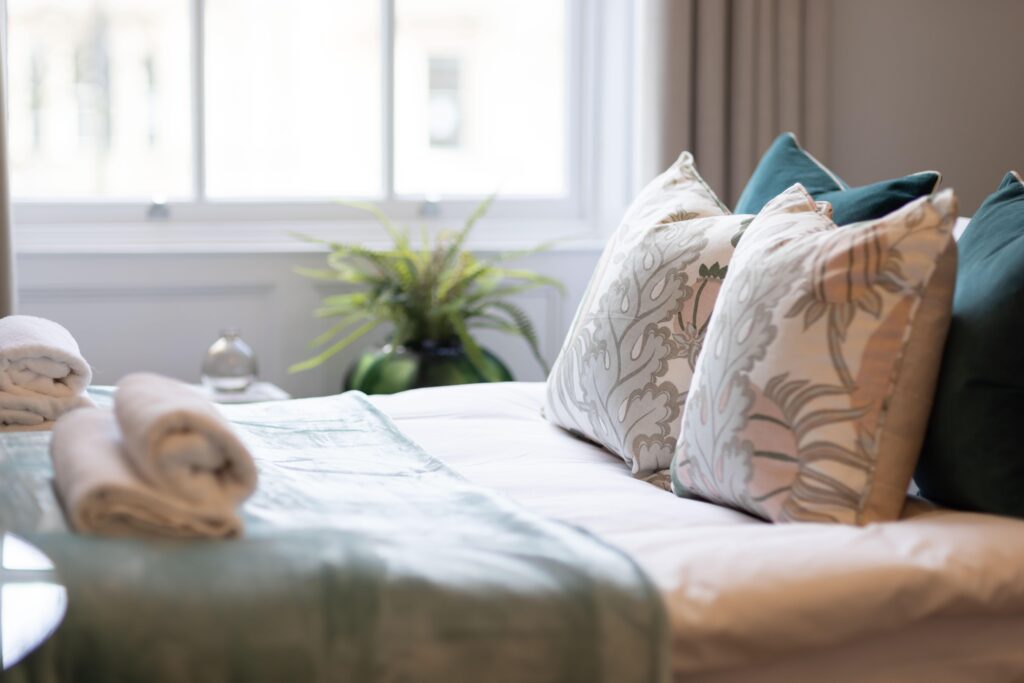 The Apartments
We have removed the use of all single use plastic within the apartments and where needed have replaced with new eco refillable bottles. All cleaning products have been replaced with new PVA products meaning we have got rid of one- use chemical cleaning products.
Housekeeping is only once a week, with all linen and towels getting changed at this time. We have also partnered with a linen company who are also focused on sustainability.
There has also been a conscious effort to go around all of the apartments after check out ensure no lights have been left on and all appliances are turned off. We have started to replace all entrance lights to the apartments to sensors.
Technology
In terms of digital advances, we have introduced a contactless check in/out system allowing us to remove the need for a receptionist at the properties; now all properties remain contactless and guests can enter with digital lock box codes.
We also introduced a brand new mobile key system for guests and all leaflets have been removed from the apartments to reduce waste and have been replaced with digital QR codes for them to scan.
We have a new PMS system currently being implemented into the business so that we can seamlessly run our whole portfolio through one singular platform, enabling us to analyse and report on our bookings. Through regular analysis and reporting we will be able to unearth other aspects of the running of the serviced apartments in order to tweak and innovate them to make the service much more seamless whilst running much more sustainably.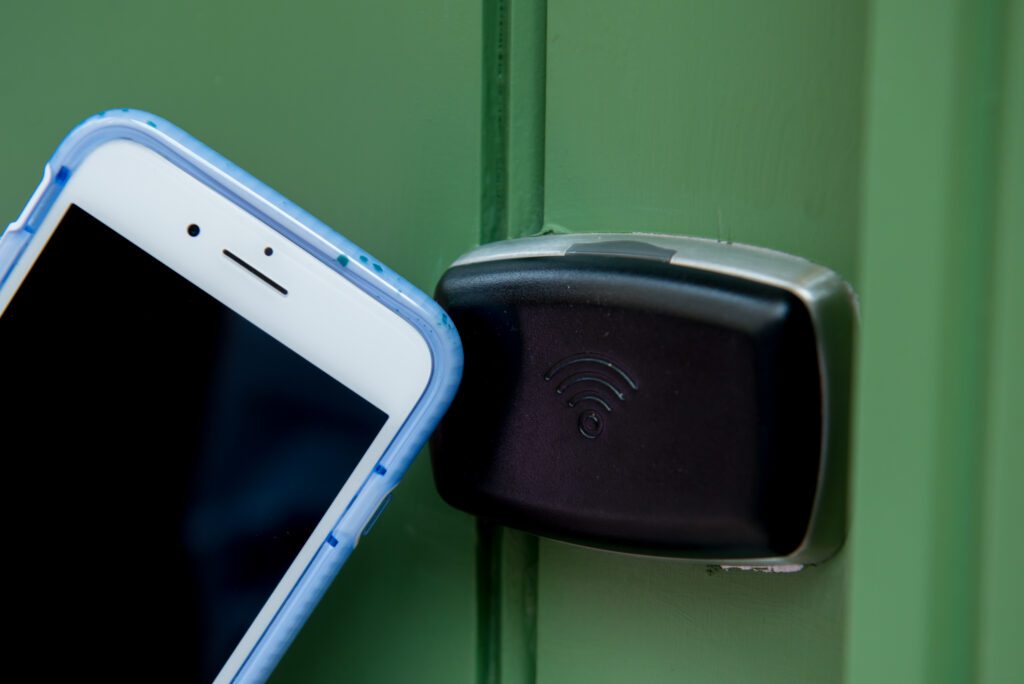 Sustainable partnerships
Partnerships have also been high on our sustainability agenda. We partnered with Voi Scooters, the e-scooter company that was introduced into Bristol this year as a way of promoting a sustainable way to explore the city. Voi kindly created new parking spots for their scooters close to our properties and supplied us with helmets to give to our guests should they wish to use them.
We also partnered with Trees4Travel, a carbon offset organisation where our guests can offset their travel emissions to get to us by planting trees. The emission tracker tool on their site allows users to work out the emissions they have created and how many trees they would need in order to offset this.
How staff have been used to incorporate sustainability into the business model
When trying to make a business more sustainable, resources and staff need to be taken into account. We have grown our serviced apartment team exponentially in the last two years in order to help us with this.
With a much more structured team and distinctive areas that specific team members focus on, we have managed to introduce a more diverse team who can bring new skills and experience to the business. We now have a clear managerial team, a reservations supervisory role, alongside a new reservations assistance team and have also grown our housekeeping team to assist with the growing demand in stays.
With new managerial and supervisory roles introduced, we have been able to focus on new innovative ways to sustainably grow freeing up certain staff members from the day-to-day running of the apartments; so that they are able to focus on finding new innovations. Our operations and revenue manager can now focus on continuously making our services better whilst seeking new relationships with new suppliers who are also extremely focused on sustainability.
—————
Published 02/03/2022