Meet the team- Jenni Allen
Our newest member Jenni, answers our monthly 'meet the team' questions. Find out her responses below. Welcome, Jenni!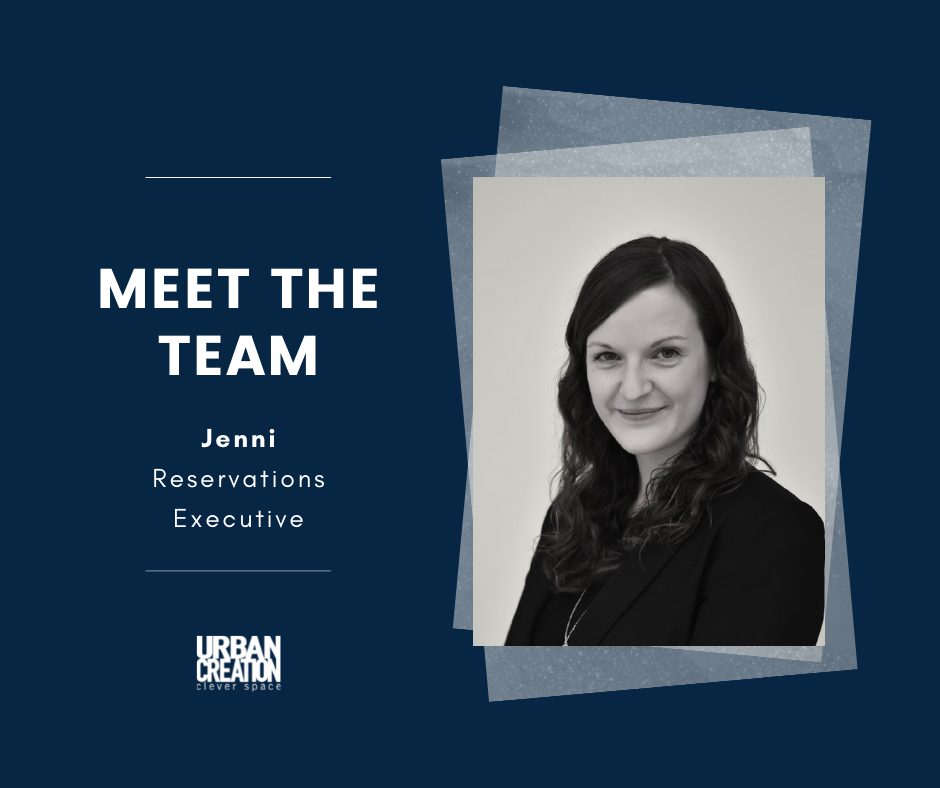 How long have you worked at Urban Creation?
1 month – I'm the newbie!
What is it you do?
I am the Reservations Executive, I oversee the reservations team and ensure the guest journey is the best it can be.
What is that you love about working at Urban Creation?
The accommodation offering – the unique combination of gorgeous period properties with stylish/luxury décor and quality amenities, everything you need for a relaxing getaway! And, of course, our lovely Guests – I come from a Hospitality background focused within the Reception/Front of House departments, so I love interacting with Guests and assisting with all of their needs.
What do you like to do outside of work?
My free time is mostly spent outdoors with the animals I keep. I am keen equestrian, having ridden since the age of 4, so you'll usually find me ankle deep in mud and covered in hay! I also spend a lot of time with my two young nieces who keep me on my toes – we love going on adventures together ?
What is your favourite food?
Chocolate…..does that count?! I am a big lover of Italian food, so anything pasta based.
Your favourite movie of all time?
This is a tough one as I LOVE movies across all genres! I don't think I could pick just one so here are several examples: The Imitation Game, The Hunger Games, Divergent, Pretty Woman and the classic Disney films such as Beauty and the Beast!
If you could visit anywhere in the world, where would you go?
I travelled around the south-west coast of Australia during my last getaway which was incredible! I would love to visit Canada and do a road trip around the US, including a stay at a traditional western ranch…….oh and Disney Florida of course.
For more information on Urban Creation and what we do, please click here.